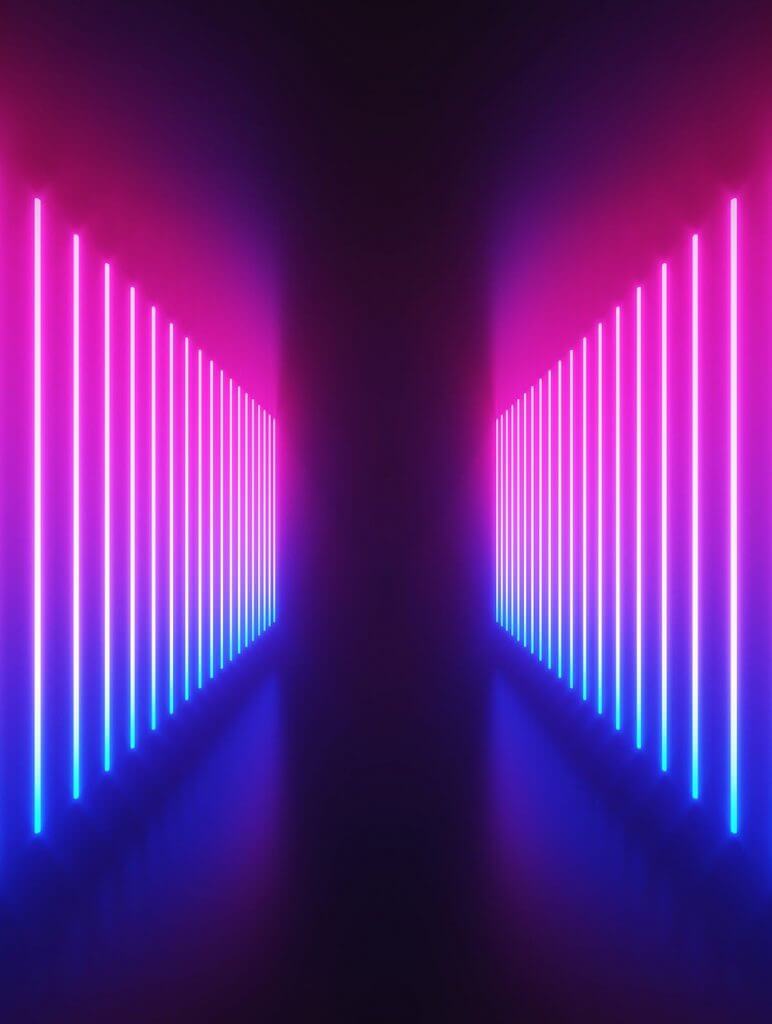 A New Future
Like many of you, this time has changed me profoundly. How I think about the future. The type of person I want to be. And who I want to consciously support moving forward.
Technology Is Not Everything
The first thing I realized is that technology as a tool for connection is wonderful. However, it is not the end all be all and not neccesarily the key to a better future. Certainly, this pandemic would look a lot different if we couldn't connect and share via platforms like Zoom and Instagram Live (thank you DJ D-Nice #quarantineclub!).
That said, I recently got off a cocktail hour Zoom call with a couple of friends where we all went around and shared the first thing we would do post quarantine. Surprisingly, the majority of people responded with "Hug somebody". Instantly, it became clear to me that stripped down to the basics, what we care about the most is in person, human connection. And feeling the energy of someone else when we are in close proximity to them. Energy is everywhere. It is real. And we need to be surrounded by it to thrive and feel connected.
As someone that appreciates Virtual Reality done well (hello, Gucci), I am old school. I am a feeler. I need to shop in stores and touch the merchandise, listen to music, interact with sales people and get inspired by the store design. I need to travel #IRL (in real life) and I am not trying to put on a headset and travel to Bali. A beautiful future is filled with tons of real life human connection and love. Personally, I want to experience and feel ALL THE ENERGY and I imagine many of you are realizing that too now.
Mother Nature Needed This Pause
The second thing I have been thinking about and that I began sharing in an earlier post could be a trigger for some of you. After seeing photos from around the world of air pollution banishing, increased bird migrations and other signs of nature recuperating, I've gotten personal clarity on why this is all happening.
Global wild fires, hurricanes, earthquakes and tornadoes were the warning signs we did not pay attention too as a global collective. This pandemic is Nature's way of fixing the harm that humans have done to the planet. If this hadn't happened, the death toll and destruction would have been even greater. With this conclusion in mind it has become clear to me that I have to do even better in protecting our planet and not participating in its destruction. And most importantly, that we all do. Otherwise, our future is going to look a lot worse.
Less Is More
The third thing that I realized is that I do not need much to be happy. Food, meditation, margaritas, a nice home, HVAC, health, travel, music, dancing, books, pets, friends and family. When we strip our lives down to the basics, it becomes clear we can live off of less money. And when money becomes less of a priority it gives us the freedom to jump off the hamster wheel. With additional time, energy and clarity on our hands we can be clear and follow through on plans to give back and help others. We can trade in the hamster wheel lifestyle, for a life filled with purpose and follow through. This in turn not only connects us with others but fills us in ways that are far better than driving the latest car or acquiring the latest gadget. It's so simple and basic, yet such a novel concept based on how we're used to living. A future like this, looks BRIGHT.
Minimize The Noise
Lastly and somewhat related to getting off the hamster reel, I've realized just how much noise there is out there. Twitter, Instagram, texts, Whatsapps, Facebook, emails, Slack, the news, the wellness world, etc. To stay sane, I limit my exposure to all of these daily. My latest discovery has been that if my phone is next to me while I'm working, I unconsciously pick it up way too often. I check Instagram, text messages, Whatsapp, read Twitter or the news. And even if I'm in a positive state of mind, my mind quickly begins to buzz and that positive mood can change to a negative one- real quick. My phone can actually hi-jack my emotions. And that's a definite FUCK NO for me! Not only does my mood and mental state suffer but my productivity does too.
If you can relate, I suggest experimenting with setting your phone to "Do Not Disturb" mode and putting it on a table across the room. I've been doing this all week and feel so much happier, in control and productive. I'm like bitch, I own you now! I check it at lunch time and then again in the evening when I'm ready to and on my own terms. It has done wonders for me and I highly recommend it.
One of the things I've loved the most about connecting with others during this time is asking them about their own personal experiences. What they have discovered and the first thing they will do once we go back to a shared life. It expands my world and instantly reminds me that we are all so different and yet also the same. I would love to hear from you too. Please comment below if you feel like sharing.
Gala Magriñá Design works with Clients that understand the importance of creating a beautiful space and want to work with a no-nonsense design team that is able to clearly chart the best way forward. What separates or approach from other designers is our extensive knowledge of how people live and how best to create a customized space that nurtures that. We aim to merge cool and beautiful interiors with a holistic, mindful and intuitive approach to design that results in powerful, healthy spaces that elevate and transform people's lives. For more information please visit www.galamagrinadesign.com.